Welcome To
New Hope Inn and Suites
Create your own fairytale by visiting the waterside town of New Hope, PA, to stay at New Hope Inn and Suites. This destination is famous for its scenic views, colorful storefronts, and eclectic dining options. This small town's quirks include a hidden watering hole, an all-night dance party, and a quaint artisan's shop. Once you visit, it is sure to steal your heart. And, our lodging in New Hope, PA, is the perfect home base for explorations.
New Hope Inn and Suites offers affordable accommodations in a convenient location. Each of our modern guest rooms offers coffee-making facilities, fresh linens, plush pillows, and high-speed WiFi. Make a splash in our seasonal outdoor pool, or take advantage of our free parking. The world is yours when you stay at our Hotel in New Hope, PA.
Our ideally located hotel in New Hope, PA, is located in the heart of the city. There are plenty of eateries, cafés, shops, bars, and more in the area. There is much to see and do in New Hope, PA. Luckily, our property is within proximity to its top sites and attractions, including Bucks County Playhouse, Bowman's Hill Wildflower Preserve, New Hope Railroad, Washington Crossing Historic Park, and New Hope/Lambertville Bridge. Adventures await!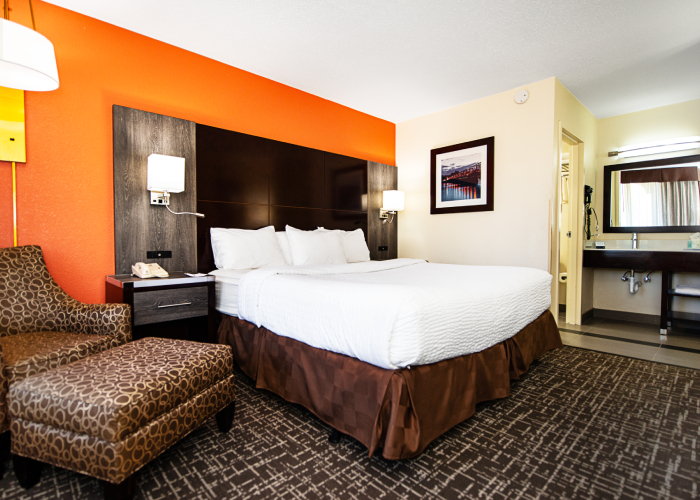 Luxurious Guestrooms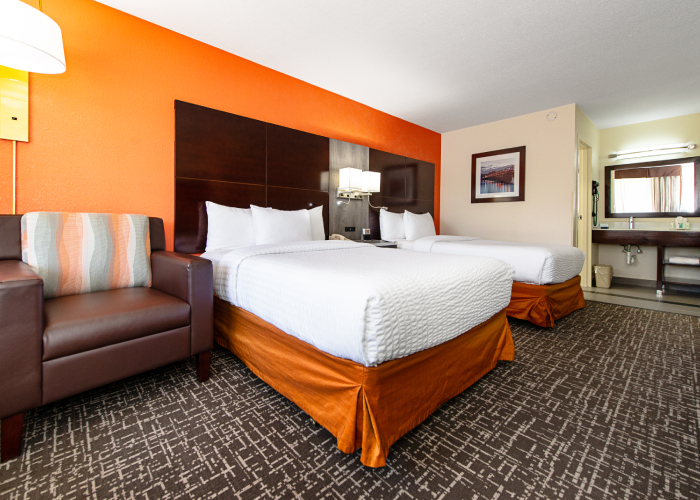 Luxurious Guestrooms
luxurious Guestrooms
Our luxurious hotel in New Hope, PA provides a fun-filled stay within affordable prices. Get all the top-quality homelike amenities, including a 28-inch LCD TV with cable channels, complimentary WiFi, microwave, mini-fridge, etc. Sleep in comfy and warm bed sheets with the convenience of changing room temperature through heating and air conditioning facilities. Bring along all your furry friends as we welcome them to our pet-friendly hotel in New Hope, PA. Our friendly and multilingual 24-hour front desk staff awaits your arrival!
EXPLORE THE BEST OF New Hope, PA
Wander around the marvelous attractions in New Hope, PA, including parks and gardens such as Core Creek Park, Bowman's Hill Wildflower Preserve, and more. Learn more about American history by visiting the Garden of Reflection 9-11 Memorial. Experience the unique things to do in New Hope, PA, such as dining at lavish restaurants, including Italian Cucina, El Tule Authentic Mexican & Peruvian Restaurant, and more. Catch an entertaining show or play at Bucks County Playhouse. A dreamy adventure in New Hope, Pennsylvania, awaits you!
services and amenities
Soak away all your worries by taking a dip in our exclusive swimming pool. Have some midnight cravings? Don't worry; we have an on-site Grocery/Convenience store for all of your snacking needs. You can also enjoy a nice warm meal and drinks by visiting our in-house bar and grill. Bring your children along and spend some quality time in our picnic area. You can enjoy a plethora of wonderful amenities when you stay with us!
Vending
Machine

Non-Smoking
Hotel

Free High
Speed WiFi

Concierge
Service

Complimentary
Parking
REVIEWS
"I love everything about my stay. The room was clean and comfortable. The swimming pool was awesome and the front desk staff was so kind as well. I can't wait to come here again!"
- Daisy
"My friends and I had an amazing stay. We enjoyed all the amenities including the pool thoroughly. We had a blast at the Bar and all slept soundly all three nights. I would recommend this place to anyone and will definitely stay here again!"
- Lisa
Our Location
Address:

6426 Lower York Road,
New Hope, Pennsylvania - 18938, USA